Children's Character Camp

"Money-Smart Children's Banking Camp," the 2015 Everlight Chemical Character Camp, provided a series of fun activities to help children develop keen judgment about money, understand the difference between what they want and what they need, and spend their allowances wisely. Through the program, the children learned the basic principles of money management.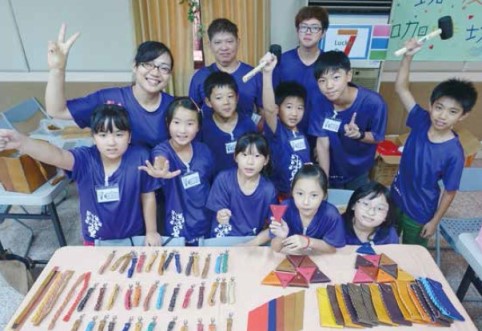 The program of the four-day camp:
1.Smart Money Management: Spending Plans
Children learned about the currencies of different countries and where money comes from. They were given "Genius Coins" and learned to become "Financial Geniuses." The course made the children understand that they should have savings, reduce their spending, and donate to charity.
2.Smart Spending: Want vs. Need
Children learned to spend their allowance wisely, differentiate between wants and needs, and become intelligent consumers. They also learned to tell healthy food from junk food and came to understand that wealth lies in good health.
3.No Free Lunch: Learning to Run a Business
Children simulated being shop owners. The course helped children develop integrity, learn to interact with people, and experience DIY. They learned that all jobs are sacred and that they should make contributions to society.
4.Real Wealth: Creating a Golden Business
Children experience what it is like to work and make money. They learned that being able to work and to give is true wealth. Running a business requires capabilities, capital, and character. Children realized the importance of personal interaction, diligence, and devotion to one's job.