Message from the Chairman
Thank you all for your support that has allowed Everlight Chemical to travel on the path of grace for the last 45 years.
Thank you all for your support that has allowed Everlight Chemical to travel on the path of grace for thelast 45 years.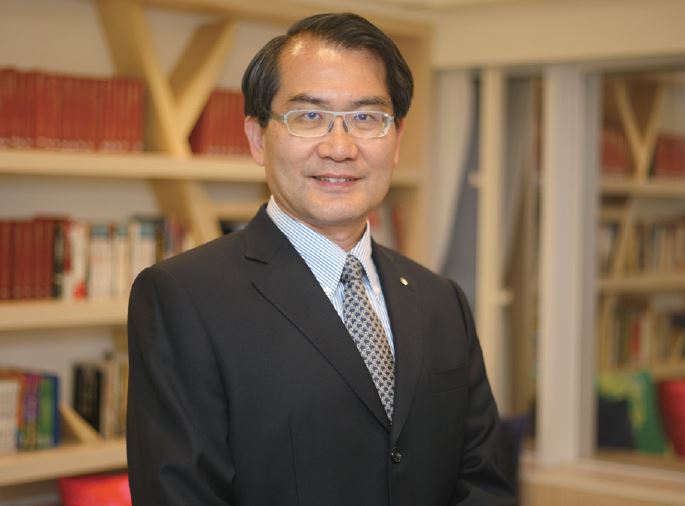 As a founding member and director of the Business Council for Sustainable Development ofTaiwan (BCSD-Taiwan), Everlight sponsored the Council's creation of the latest traditional Chineseedition of the Global Reporting Initiative (GRI) Standard last year (2017). This year we produced ourCorporate Social Responsibility Report 2017 according to the globally recognized GRI Standard forthe first time. Meanwhile, we continue commissioning the independent certification organizationBritish Standards Institution (BSI) to conduct third-party assurance according to AA1000 (2008) toensure that our report complies with the standards. We thank the BSI for giving us much valuablefeedback, which benefits Everlight immensely.
Last year, Everlight entered the 10th Taiwan Corporate Sustainability Awards competitionorganized by the Taiwan Institute for Sustainable Energy (TAISE). Our CSR report receivedCorporate Sustainability Report Awards – Traditional Manufacturing Silver medal and the Top 50Corporate Sustainability Awards – Traditional Manufacturing. While we do not publish our CSR reportwith the goal of winning awards, we welcome the opportunity to be inspired to make improvementsthrough participating in the awards. We thank the awards jury for their valuable comments, whichguided the production of this year's report.
To facilitate reading, we included a new section, Sustainability Highlights, in the report. In it we havelisted the highlights of our work in ESG (environmental, social and governance) categories so thatreaders can become familiar with Everlight's achievements at a glance.
We agree with Ban Ki-moon, former Secretary-General of the United Nations, who said, "Business is avital partner in achieving sustainable development goals. Companies can contribute throughtheir core activities, and we ask companies everywhere to assess their impact, set ambitiousgoals and communicate transparently about the results." Therefore, in the current report, wepresent the concrete contributions Everlight has made regarding the following seven targets: 5.Gender equality; 6. Clean water and sanitation; 7. Affordable and clean energy; 8. Decent work andeconomic growth; 9. Industry, innovation and infrastructure; 12. Responsible consumption andproduction; and 13. Climate action. We will also continue working hard to implement the strategiesstipulated in the Sustainable Development Goals (SDG) Compass.
Every year, we survey the material issues that stakeholders care about, which serve asguidelines for the corporation's management strategies. The top two issues of 2017 according to oursurvey are Compliance with Laws and Regulations and Compliance with Environmental Laws andRegulations. It is evident that legal compliance is the central issue for stakeholders. The core ofEverlight's corporate culture is "business by integrity and management by love," which stresseshonesty and compliance with the law. Following government regulations and obeying the law is thebasic requirement for our operations. However, in 2017, there was one incident in Everlight 3rd Plantfor which we were fined for violating the Air Pollution Prevention Act. The incident, caused bymisoperation, did not result in environmental pollution. Nevertheless, zero industrial accidentsand zero pollution remains our goal. We also present authentic environmental data in numbers andgraphs for easy reading.
The year 2020 is approaching. For the last three years, we have made "Vision 2020: Become asustainable, innovative global enterprise of happiness offering green chemical solutions" theguideline for Everlight's efforts. In terms of R&D and production, we uphold the "12 Principles of GreenChemistry" as the highest guidelines for product development and the improvement of productionprocesses. At the same time, we made environmental protection, safety, and human rights thecentral principles for establishing partnerships with world-famous brands and companies. Last year,we released the "Best Company to Work for" manifesto, in which we assure prospective employees ashare of the results of our operations, a sense of security, a feeling of honor, and a higher purpose inlife.
With "Better chemistry, Better Life" as its brand commitment, Everlight Chemical has traveled on the pathof grace for 45 years. We will greet the future while holding strong to our beliefs. We hope regularpublication of the report will help stakeholders observe our efforts and progress and allow them tobetter understand Everlight Chemical.
James Chen
Chairman
June 2018