Trends and Solutions for Green Leather!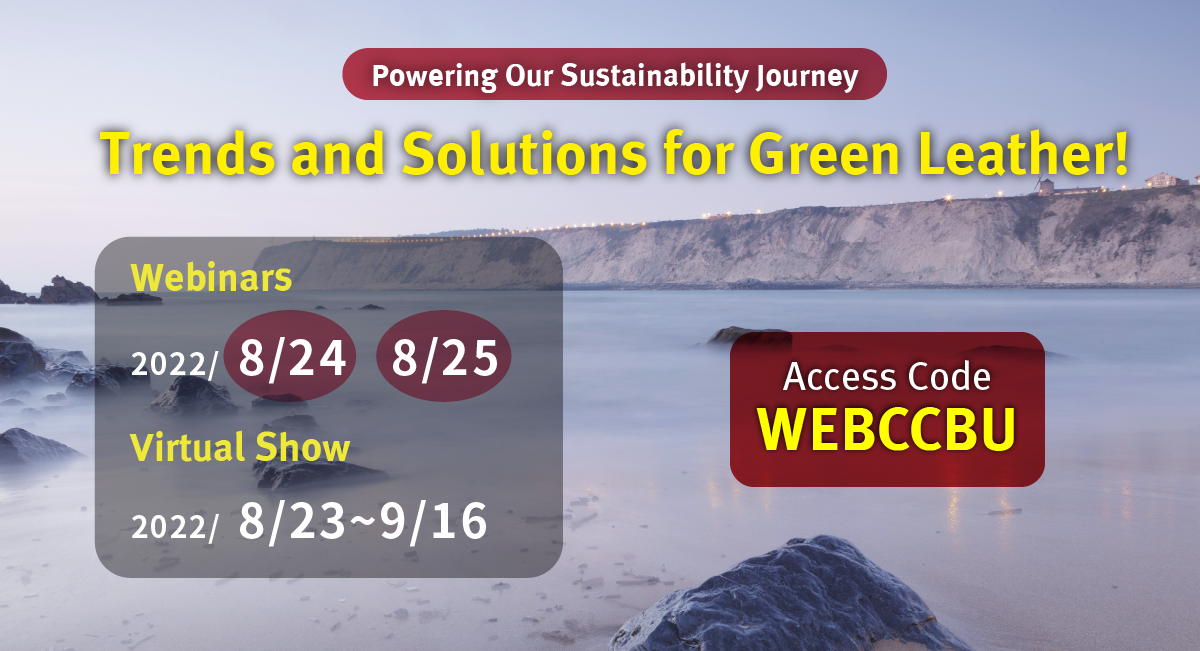 Powering Our Sustainability Journey – Trends and Solutions for Green Leather!
Leather products have been an important daily necessity since ancient times. With the development of technology, leather and related technology are changing rapidly. In addition to comfort, the demand for product features has also led to various functions. Further, the request for the production process has advanced from automation to energy saving and emission reduction.
With 50 years of experience in the leather industry, Everlight Chemical knows the new generation of leather should fulfill corporate responsibility and meet the three critical aspects of "consumer expectations," "brand safety regulations," and "environmental and social governance (ESG)."
In this post-pandemic era, we invited ZDHC and many experts in the leather industries, together with Everlight's technical experts, to hold the virtual conference of Trends and Solutions for Green Leather. On the afternoon of August 24th (Wed) and August 25th (Thu), we will share the future trends of the leather industry, the needs of brands, and the latest technological developments online. Moreover, in Everlight Chemical's virtual expo, we will present the latest environmental solutions for leather applications.
Welcome to join us online to explore the sustainability journey!