Trends and Solutions for Green Leather (Session 2 – 8/25)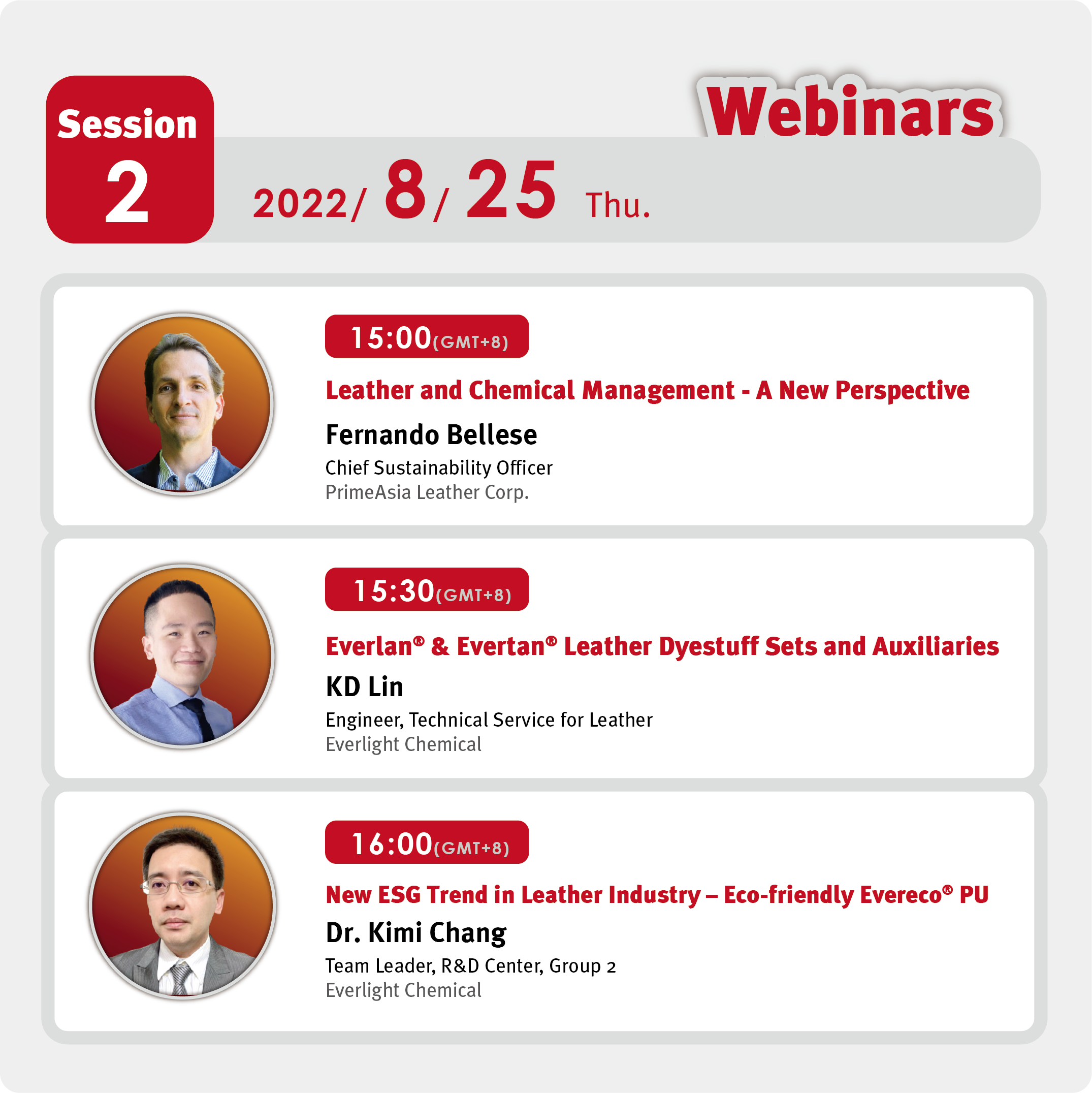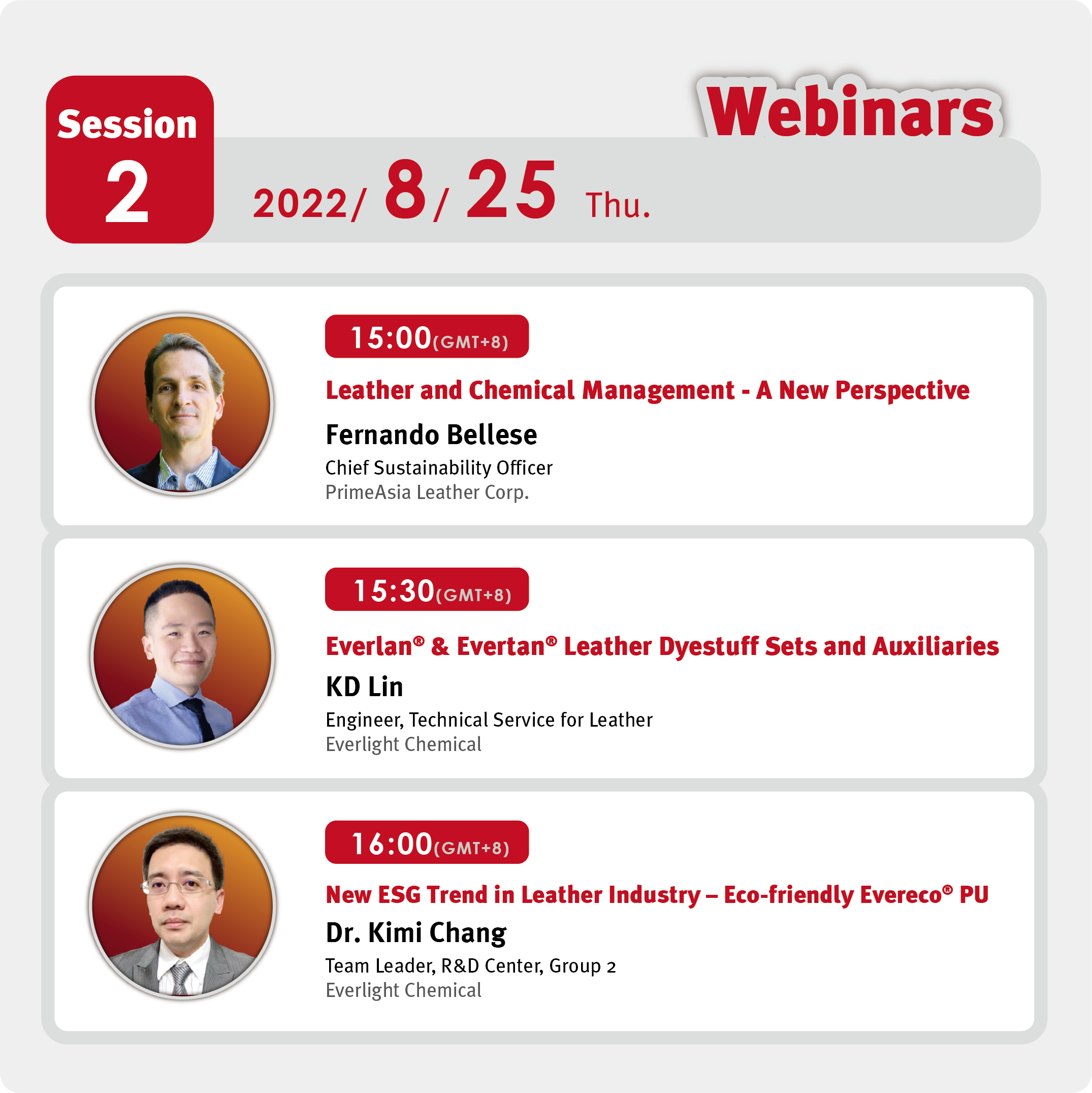 Session 2 –  8/25
15:00 Leather and Chemical Management – A New Perspective
Fernando Bellese – Chief Sustainability Officer
Fernando Bellese is a Marketing and Sustainability professional with over 12 years of experience in the leather industry. In this presentation, Fernando will share an overview of international regulations and market requirements, and how the leather industry is dealing with this fast-changing environment.
15:30 Everlan® X Evertan®  – Leather dyestuff sets and auxiliaries
KD Lin – Engineer, Technical Service for Leather
In this webinar, Mr. KD Lin will introduce a series of dyestuff sets satisfying customers' requirements on the characteristics and colors of various leather products, and the leather auxiliaries that not only optimize the customer's leather craft, but also give unique fastness characteristics to the finished leather.
16:00 New ESG Trend in Leather Industry – Eco-friendly Evereco® PU
Dr. Kimi Chang – Team Leader, R&D Center, Group 2
The water-based and environmental friendly resins used in synthetic leather and genuine leather have become the mainstream in recent years. Everlight Chemical launched Evereco® PU environmental friendly resin, including PUD and PUR, which are environmental friendly, easy to use, highly durability, and provide high-performance and diverse choices to various processes and materials.