Everzol ERC Solution & Everzol ERC Dyes
Everzol ERC Solution, Eco Resources Conservation concept, is the cutting-edge innovation for textile dyeing from dyes to eco wash-off process.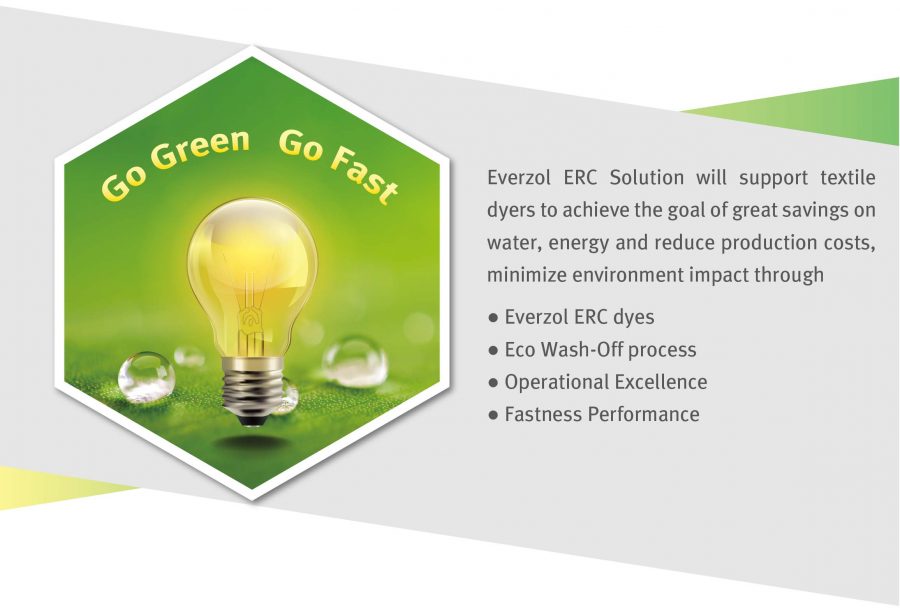 Newly innovative reactive Everzol ERC dyes are delicately worked out which can contribute remarkably towards environmental friendly in textile dyeing process. Compared to conventional reactive dyes for dark shades dyeing, Everzol ERC dyes reduces tremendous dyes dosage, electrolyte and intensive effluent to saving water, energy and process time.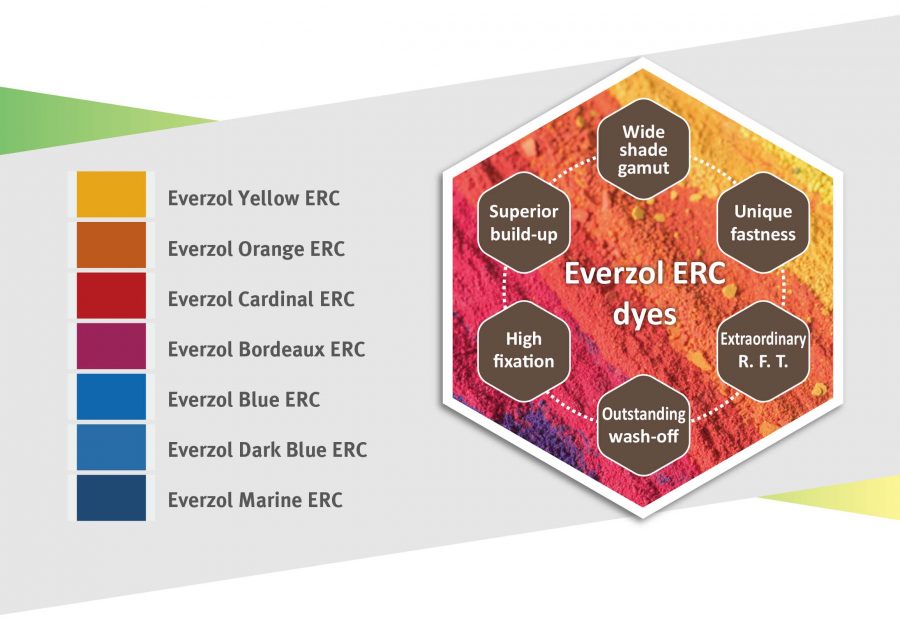 Textile dyeing industry - strong demands of compact wash-off process of savings on water and energy had urged breakthrough from idea towards practice onsite. MT/ MTS/ HT wash-off process combined with Everzol ERC dyes proves the most intelligent wash-off efficiency.