Will textile digital printing lead fashion during the COVID-19 post-pandemic?
What will be the challenge of color stability in digital printing? Do highly stretchable knitted fabrics suitable for digital printing?
The technical upper hand of digital printing set free of fashion design!
Public sentiment is sunken during the pandemic! The related fashion design would be much wilder after the COVID-19 crisis mitigates. And digital printing might be the best solution regarding this demand.
Many digital printer manufacturers, journals and magazines, picture digital printing as an omnipotent platonic digital world, even broadening the vision of spray dyeing.
But it'd be tough to transfer different effects perfectly on various substrates and to reproduce steadily!
In order to secure reproducibility, traditional printing and dyeing will choose the dye with the closest hue to match the target. Do not use bright yellow, magenta, and turquoise if you aim at brown, olive, and other secondary colors. however, those three elements are the most basic colors of digital printing, surely it will be the first challenge for targeting reproducibility.

The demand for sports and leisure apparel is expected to increase greatly after the pandemic!
The highly stretchable Nylon knitted fabrics suitable for Leotard, Cycling Jersey, Swimwear, etc., will be an important production material. But all famous brands have encountered the problem of poor penetration of the fabric groove during digital printing. Resulting in obviously white threadbare when the hips, hand shafts, knees, etc. of sportswear are stretched due to bending. Ground friction will also cause the yarn count turning and reveal flaws, which will be the second challenge.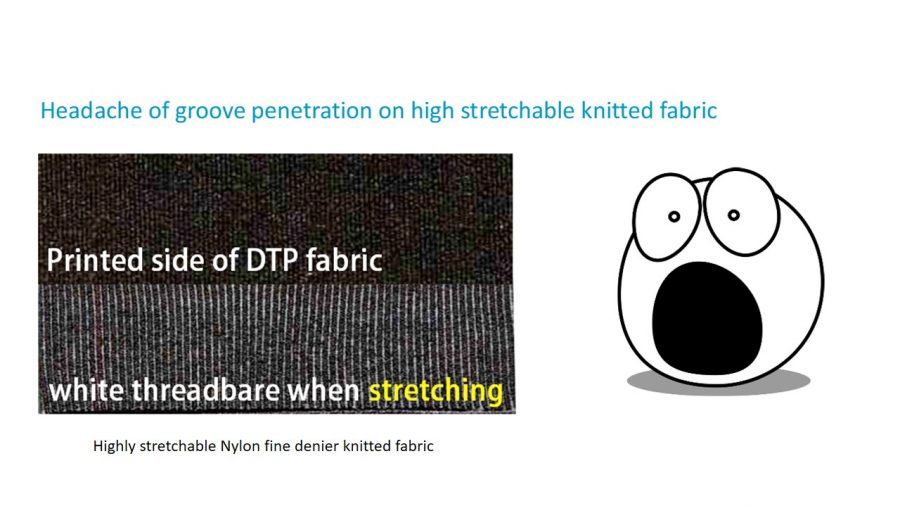 Everlight is a professional dye and ink manufacturer.
With its high technology development and professional human resources, Everlight has great controls and knowledge over the ink formulations, printing technical skills, dye & fabric compatibilities and integrated colour management to overcome challenges from all aspects. Not only can it solve the problem of groove penetration on highly stretchable Nylon fine denier knitted fabric, but also improve the stability of production quality. This allows great developments of digital textile printing on various applications and needs in the post-epidemic period.