Evertex WRF-01 Wet Rubbing Fastness Improver
Evertex WRF-01 is technically designed chemicals to demand high wet rubbing fastness for trouble-shooting on deep navy, black, red shades on cellulose fiber and its blends, accompanied with high value-adding benefits for dyeing mills & apparel brands.
Product Features
Suitable for 100% Cotton, Rayon, PET/cotton blends
Free of formaldehyde, dimethylformamide & butanone oxime
Recommend padding application
Low foaming & excellent solubility.
Good handle & hydro absorbency
Complies with Oeko-tex 100, ZDHC MRSL, brands RSL
Application (Cotton materials or cotton blends)
Padding and then curing
Pick-up: 70-80%
Dosage: dry fabric 20-80 g/l, wet fabric 40-140 g/l
Curing at 150-180° C x 1~2 min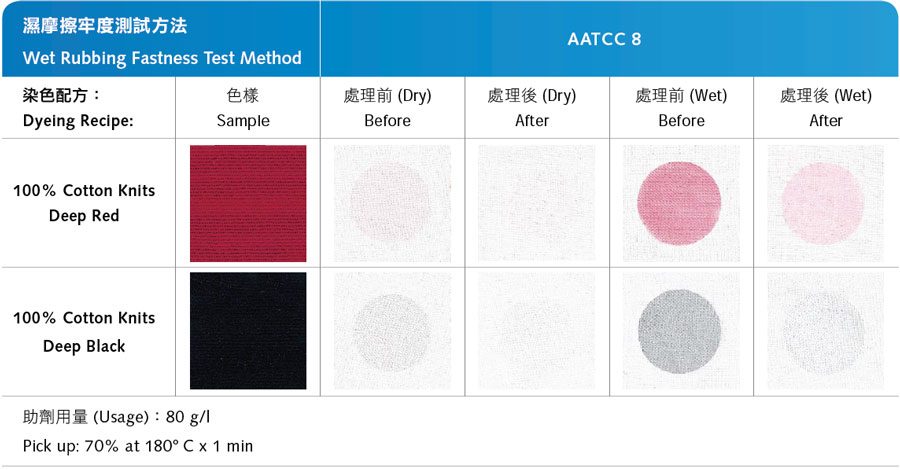 Recommendation
The initial lab test is needed prior to bulk practice once mixed with other finishing chemicals.
The result will be various from different fabric types and structures.