Everzol Black ED-G & Black ED-R Dyes
Reactive black dyes with low effluents and easy wash-off
Everzol Black ED-G and Black ED-R are technically designed to meet fashion trends and wide consumer's favorite! The values beyond these dyes had surpassed all conventional reactive dyes which could ever offer.
Less nylon & elastane cross-dyeing
Very less nylon & elastane (Lycra) cross-dyeing in Cotton/Nylon/Lycra blends.
Dischargeable property
Suitable for discharge printing.
High color-yield
Most economical recipe to achieve very deep shade.
Unique fastness properties
Wet fastness
Washing fastness
Perspiration fastness
Multi-cycle oxidative laundrying test (UK-TO)
Dry/wet rubbing fastness
Special Black Shade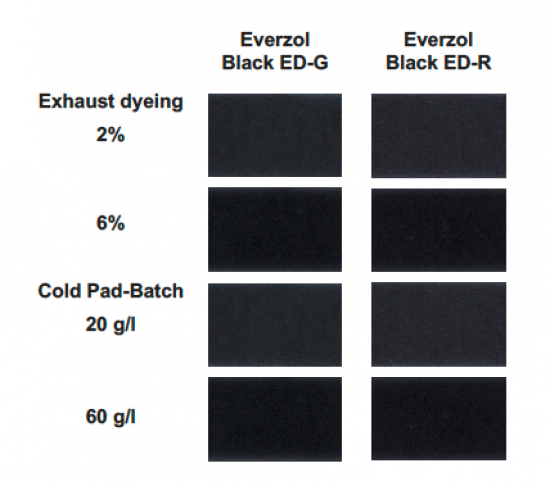 Build-Up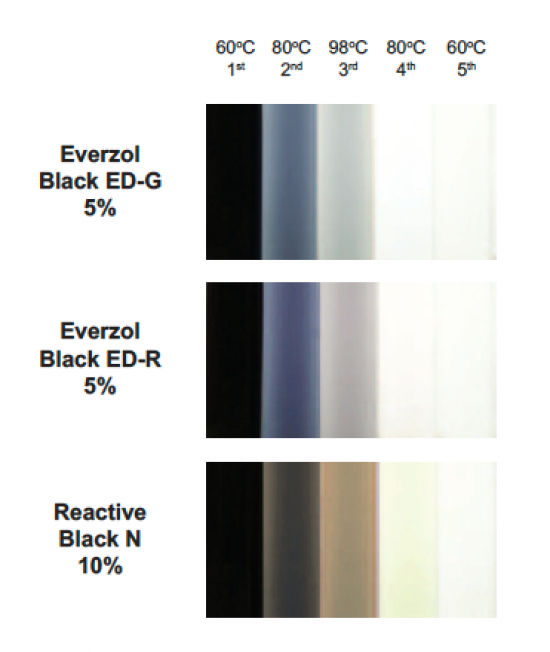 Cotton/ Polyamide/ Elastane (Lycra) blends dyeing